In Celebration of Naturopathic Medicine Week
VitaCare Natural Health Clinic Presents an Event for anyone interested in optimizing health,
preventing disease and discovering what is making them sick!!
This is a one-of-a-kind evening with well-known and respected Naturopathic Doctor; Dr. John Yim,
Dr. Carmen Luterbach and introducing Dr. Daniela Jesin.

May 14, 2019
7-9pm at Beban Park Social Centre
Seating is limited so please register here!


IS SIBO THE ROOT CAUSE OF YOUR GUT PROBLEM?
Presented by Dr. John Yim, ND
Do you experience a number of these signs and symptoms?
-Abdominal bloating and distension worsened by probiotics (especially with prebiotics)
-Diarrhea or constipation (the latter is worsened by fiber)
-Abdominal pain or discomfort
-Acid reflux
-Excessive belching
-IBS symptoms improve when taking antibiotics
-Chronically low blood iron or ferritin with no known cause
Small intestinal bacteria overgrowth or SIBO may be the cause of the above signs and symptoms. Studies show that 50% of patients diagnosed with IBS actually have SIBO.
The bulk of our gut bacteria should reside in our large intestines. When the bacteria normally living in the large intestines migrate backwards into the small intestines or when there is low stomach acid or low pancreatic enzymes, bacteria in the small intestines can overgrown and cause a range of signs and symptoms.
In this interesting and informative presentation, Dr. John Yim, will share the most common conditions that may predispose you to have SIBO. How to test for SIBO and most importantly how to treat it.
Dr. Yim, with specialized training in the diagnosis and treatment of SIBO and Gut Health, brings more than 30 years of experience sharing his passion and knowledge of Natural Health and Vitality. An entertaining and well known speaker, he will share information on:
The importance of getting to the cause of your digestive issues,

Utilizing the most effective diagnostic tools for determining if SIBO is what's causing your pain,

What program gets the best results,

And the steps you need to take now to stop the ravages of SIBO!

Dr. Yim will also be offering special discounts on testing for those who book an appointment at the talk. But you must register to reserve your spot. Click here to save your seat!
__________________________________________________________________________________________
Cutting Edge Innovation in Medicine: Genome Decoding.
Presented by Dr. Carmen Anne Luterbach
Could Decoding Your Genome Achieve Better Health Outcomes?
Genomic medicine is so fresh it reads like a science fiction novel - cutting edge. It is evolving at a tremendous rate and the the health applications are exploding.
Dr. Luterbach integrates her specialized training in the use of a new medical computer program to decode your genetics and achieve desired health outcomes. Such outcomes may include:
Prevention of illness or disease common in your family tree,

Prevention of dementia,

Improving your bodies' ability to process chemicals and medications,

Identifying predisposed nutrient deficiencies,

Resolving chronic allergies,

and understanding innate hormonal or neurotransmitter imbalances.



If any of these points are true, then this presentation is designed for you:
I am very allergic and I react to everthing with hives, sinusitis, eczema, diarrhea, seasonal allergies.

I am intolerant of chemical odors, perfumes, and chemical laundry detergents.

I have auto-immunity, cancer, Celiac,chronic fatigue, osteoporosis or dementia diagnosed in many of my family members.

I would like to have children and am focused on the healthiest outcome for my child.
Genetic medicine is at the heart of individualized, patient centered care.
Presented by Dr. Luterbach, Naturopathic Doctor: post-graduate training in genetics from Bridgeport University and the Canadian College of Naturopathic Medicine. She holds advanced training in genetic testing and interpretation, SIBO diagnosis and treatment, intravenous therapies and hormone medication prescription and tapering. Dr. Luterbach has been working with patients in a clinical setting for the past 10 years. She has a special focus on thyroid health, women's health, chronic infections, resolving adrenal burn-out, and pediatrics.
You won't want to miss this talk! Click here to reserve your seat.
_________________________________________________________________________________________
Hidden Barriers to Weight Loss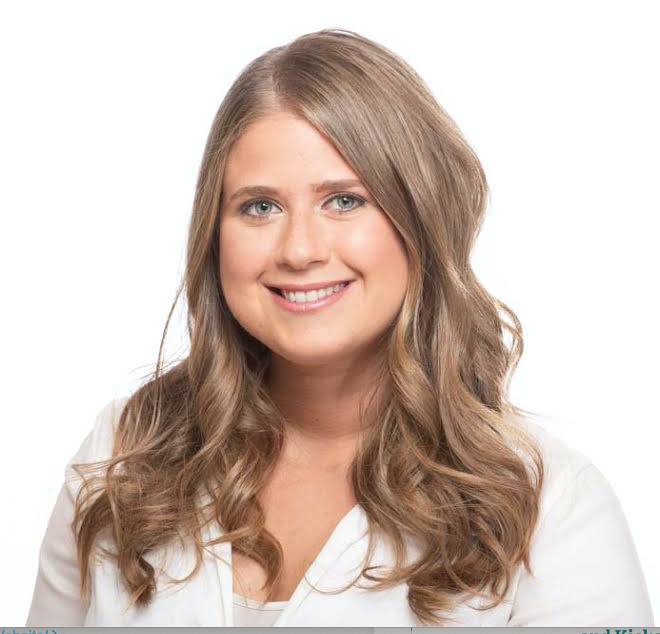 Finding it difficult to get rid of those extra pounds? Find out what Hidden Barriers could be hampering your weight loss
How many times have you heard the advice "eat less and exercise more" in response to weight loss concerns?
In this session Dr. Jesin will discuss why calories are not the whole story when it comes to loosing weight and keeping it off. Our bodies are complex and our metabolism takes its cues from our digestive ecosystem, and numerous hormones. If you have tried it all, and have still not seen results this session is for you.
Come and learn some of the hidden barriers to weight loss,
factors that could be underlying your weight loss resistance,

and how you can reach your goals and feel your healthiest.
Dr. Jesin completed her Naturopathic Medical training at the Canadian College of Naturopathic Medicine in Toronto. As part of her clinical internship, she was a member of the clinical focus shift treating patients suffering with Fibromyalgia and Myalgic Encephalomyelitis. She has also treated patients at Brampton Civic Hospital; Canada's only Integrative Naturopathic Clinic in a hospital setting. There, she was involved in implementing the Integrative Diabetes Trail, researching the most effective Naturopathic Treatments for Type 2 Diabetes.
Prior to studying Naturopathic Medicine, Dr. Jesin worked at a health and wellness company where she delivered personalized wellness plans to clients with Metabolic Syndrome working in a corporate setting. She completed an undergraduate degree in Psychology at McGill University which helped lay the foundation for her passion in addressing the mind-body connection in relation to health, and the importance of an integrative and holistic framework when addressing wellness.